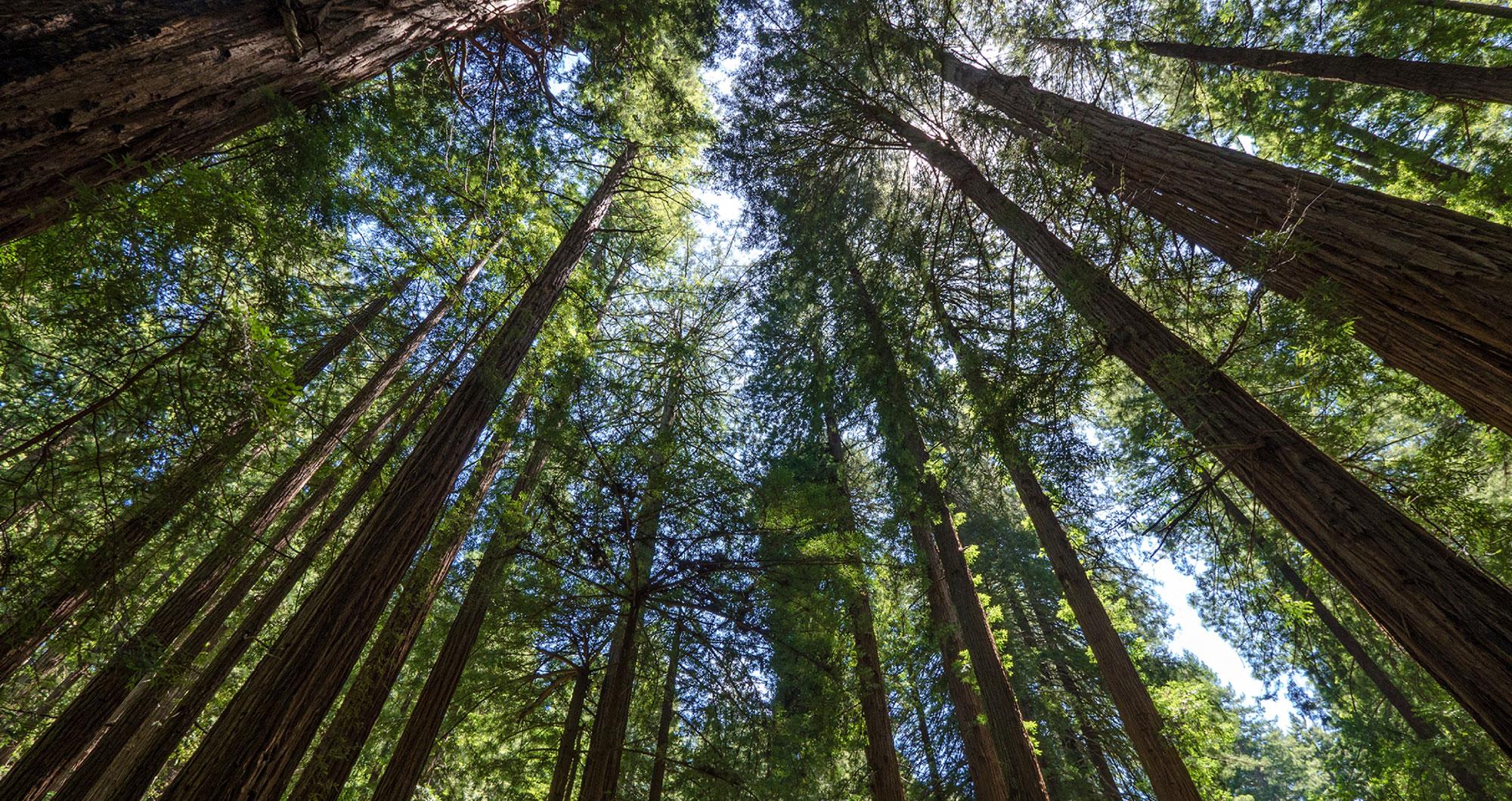 About Us
Learn More About the People behind Done Rite Tree
Since 1995, our licensed and certified arborists have offered expert tree care services in Boise, Meridian, Eagle, Nampa, Kuna, Star, Emmett, Middleton, Idaho.
Our expert technicians are equipped with top-of-the-line equipment, including aerial lift and boom equipment, larger chippers and grinders, and more.
Prioritizing the health and safety of your trees, our team of expert tree climbers includes ISA Certified/Trained Arborists, certified fire mitigators, and Certified Landscape technicians who work with both residential and city clients.
At Done Rite Tree Company, we are known for our ability to handle complex and technical tree work. We have built a loyal customer base through referrals from satisfied customers and other landscaping companies who rely on us for larger and more complex tree jobs.
As of 2023, we have also implemented a Landscape Design Department to serve our clients' needs better.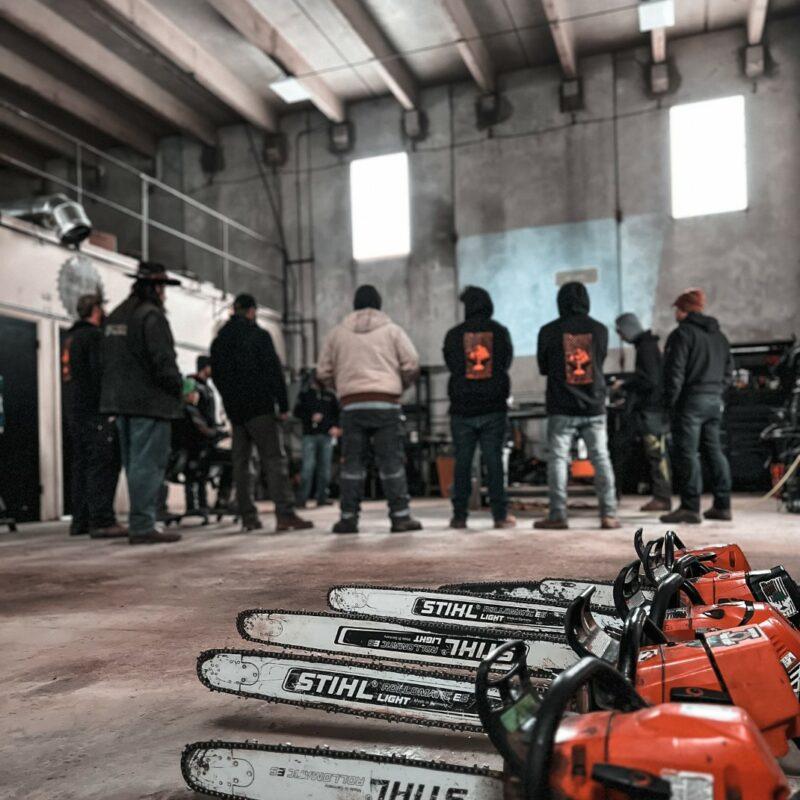 Call us today at Phone: (208) 362-0246 to schedule your service and experience the quality workmanship that Done Rite Tree Company is known for.
Owners & Operators
Tina Butcher and her son Kory Butcher have been running the business successfully since 2020. Tina has been overseeing the office here at Done Rite Tree since 1995 until she became the sole owner of the company in 2020. She is ISA Certified, holds a Public Works License and is working towards her TRAQ qualifications. Her son Kory became a tree trimmer in 2010 and since then has worn many hats in the company. However, his favorite is being our main estimator. Kory has been our professional estimator since 2017 and is very knowledgeable, experienced, and able to provide you with a clear and detailed estimate that meets your needs and budget.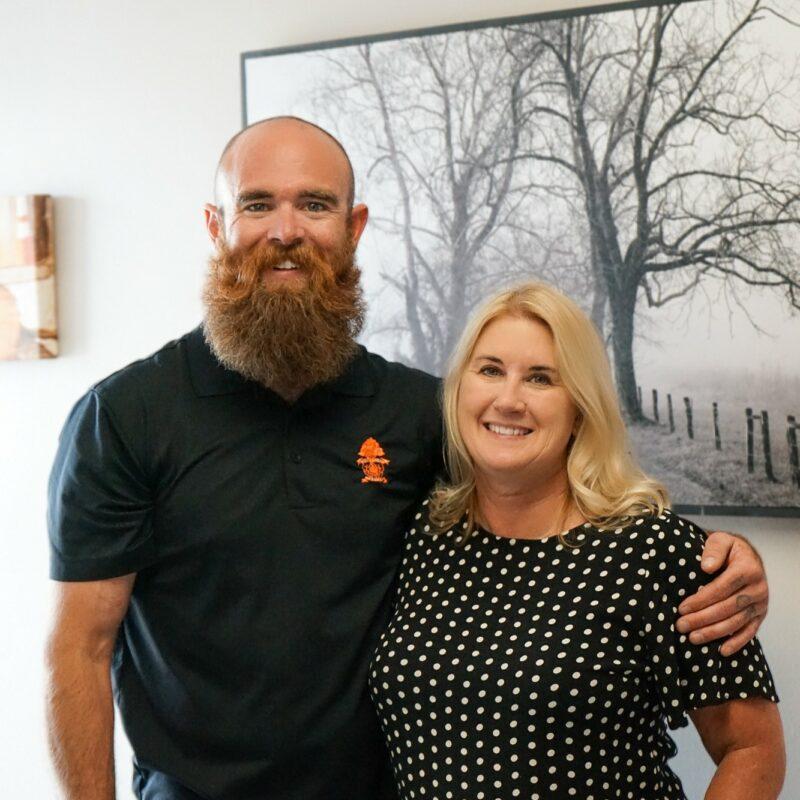 General Manager
As a prior business owner himself, Richard C. joined Done Rite Tree Company in 2020 as a certified mechanic. He has since been promoted to General Manager. Richard is responsible for setting goals and objectives for the company, developing strategies to achieve those goals, and making sure that all employees are working together effectively to achieve the company's mission. He has done a phenomenal job and we enjoy having him apart of our team.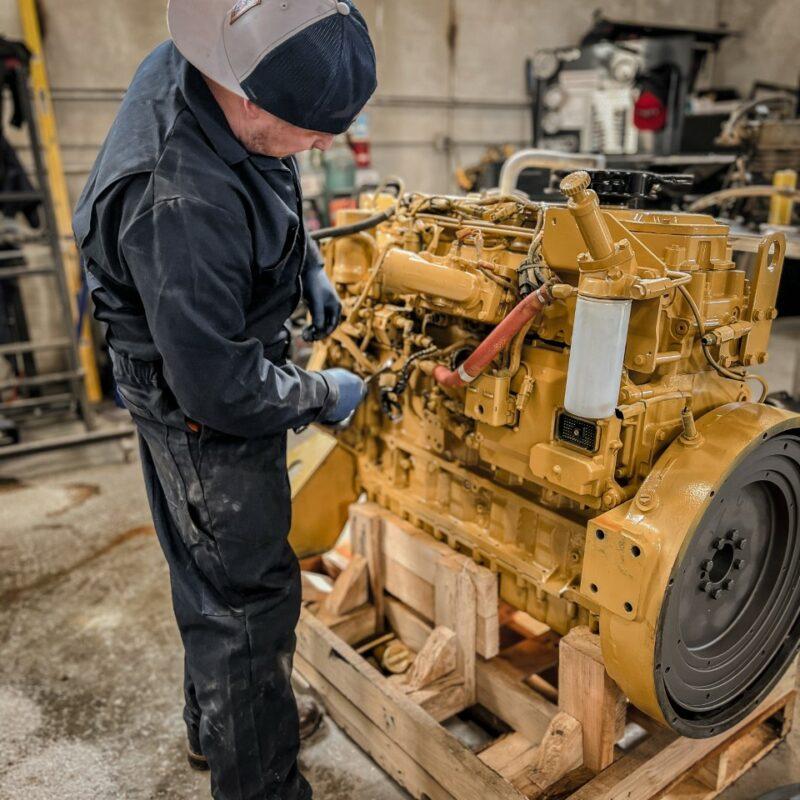 Office Manager
Megan L. is our Office Manager and has grown into this role here at Done Rite since 2021. Her primary duties include overseeing the day-to-day operations of the office, managing office resources, and ensuring that the office runs smoothly and efficiently. She wants to learn QuickBooks and take on more responsibilities.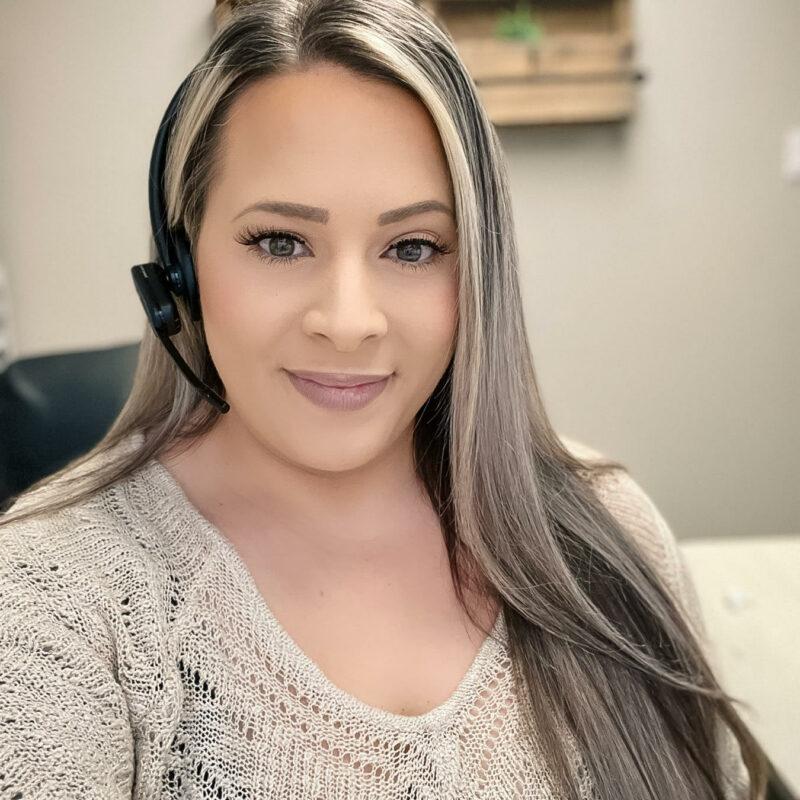 Meet Our Expert Arborist
Kevin H. and Johnny H. are tree experts also known as tree surgeons, they are responsible for performing a variety of tree-related tasks, such as pruning, trimming, and removing trees. Our climbers are trained to climb trees using specialized equipment and techniques to perform such tasks. They have skills in rigging and crane work as well. What also makes a great arborist is the support from their groundsman. A groundsman is a critical member of a tree care team who provides support to the arborists or climbers. Groundsmen perform various tasks, such as assisting with the removal of trees, preparing equipment, and cleaning up debris. They are responsible for ensuring that the job site is safe and efficient, and they work closely with the arborists or climbers to ensure that the job is completed safely and effectively.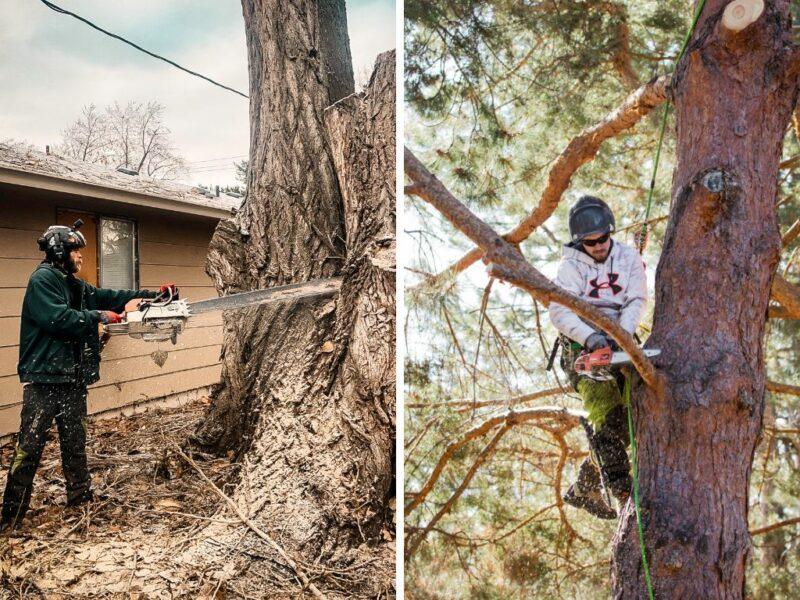 Stump Foreman
Kevin C. is our Stump Foreman and has been running his own crew since July 2020. He was a previous tree trimmer in the company but has taken over the stump foreman position and truly enjoys it. If you need to have a quote for stump removal, Kevin would be happy to come out and discuss the specifics of the job, including the size and location of the stump, as well as any obstacles that may need to be navigated Kevin also does all of our tree planting, specifically in the fall and spring months.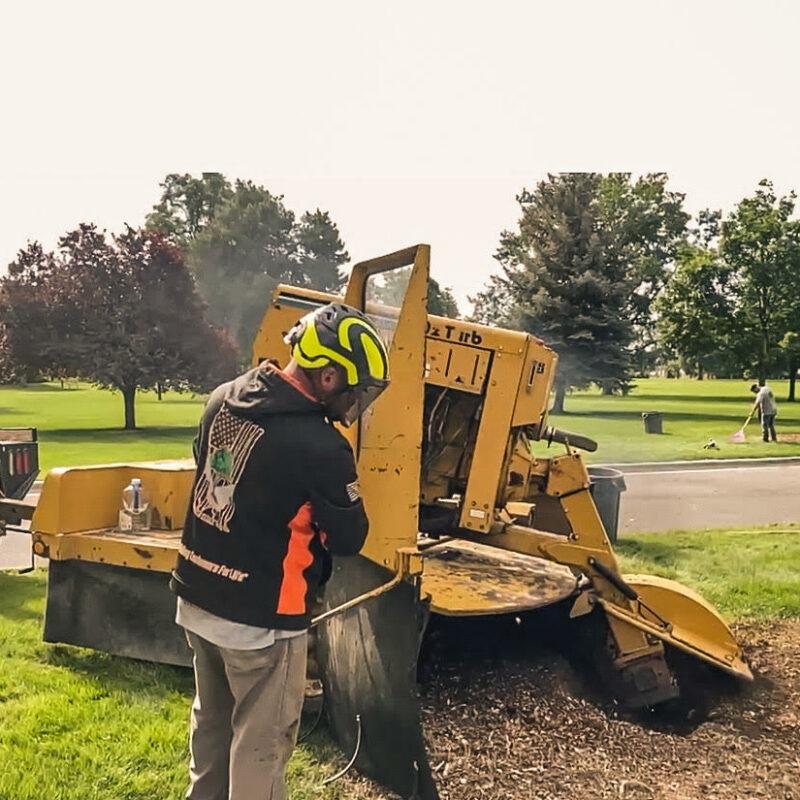 Landscape Designer
DeAnna B. is our Landscape Designer and is currently enrolled in the CWI Horticultural Program. She shares her passion and knowledge of horticulture, landscape architecture, and design principles to create beautiful and functional outdoor spaces that meet the needs of our clients. Deanna is Firewise, Qwel, bronze Stihl, and hunter irrigation certified.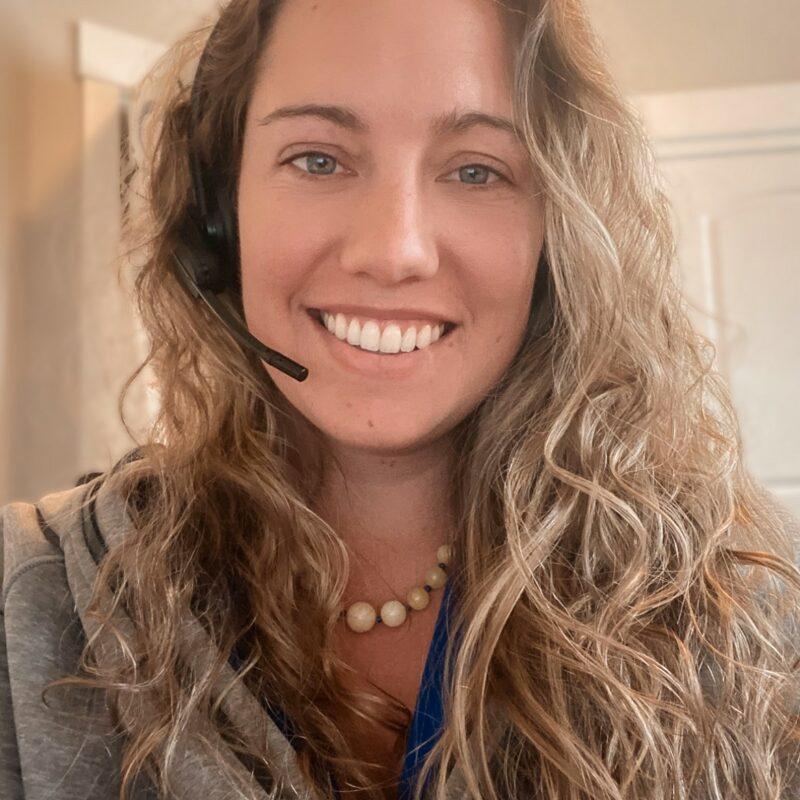 What Our Customers Are Saying About Us
These guys are fantastic! Knowledgeable, friendly, fast, clean, thorough and a great value on top of it all! What a crew! We will definitely be using them for any of our future tree needs! Highly recommend!

Shanna Heinz

I wanted to make sure to write how much I appreciate Done-Rite Tree Co.
I had to have a tree removed, and they quoted me half of what other companies wanted to charge me. When I needed a tree trimmed, again they were the lowest bidder, and did such an excellent job. The crew came when they said they would, they did an excellent job on my tree. My son commented on how HAPPY the tree looked once all trimmed. They cleaned up everything, and even hung up my bird feeders on new branches. I will always make Done-Rite Tree Company, MY local tree experts. Thanks Ü

Ruth Baranick

They were prompt in getting our quote and it seemed very responsible for the work performed. Our tree looks great and our annoying stump is cleared out of the way so we can finish our landscaping. I've already referred a neighbor due to their excellent service.

Luke Randall

We looked at 3 tree services to remove a 70' silver maple. We chose Done Rite based on referrals from neighbors and friends. Really glad we did. A job that others would not bid was done skillfully and quickly by Done Rite. They were great to work with, beginning with a prompt quote, then great communication with the office, and skilled and coordinated work at the site. The crane operator and two workers were removing the major limbs while a second crew cut them up and fed branches to a shredder and logs into a truck. No standing around, it was poetry in motion. The tree was gone and job site swept up in 2 hours. I cannot say enough good things about this company and will use them again.

Dick S

At my workplace, I work with many vendors throughout the Treasure Valley and have been very impressed by the services received from Marcy and the entire crew at Done Rite Tree Company. In our experience they have provide high quality service and professional knowledge to the needs of several of our homeowner's associations. They always provide the best advise and fair pricing when it comes to meeting the needs of our clients.

Kelly Branigan-Curran

The arborist clearly explained what needed to be done and what we could safely keep an eye on for a bit. The crew shaped and thinned multiple overgrown and over planted trees growing against the houses or fencing and removed one diseased evergreen. Their Suggestions for future services were in MY best interest; they're not pushing for extra or expensive services. They even accommodated our request to leave squirrel areas alone and not disturb visiting mallards. They were respectful of us, our tenants, and the neighbors. They even accommodated the HOA regulations. Clean up was thorough and efficient. I recommend them highly. It may take a while to get on their schedule, but it's well worth it.

Lois McClure Smith

Done-Rite removed a very large silver maple from a tight spot in our backyard. The entire crew was highly skilled and hard working.. We watched the show from across the street. Wow. These guys are impressive. They make a difficult and potentially dangerous job look like fun. I highly recommend if you have a difficult tree removal.

Janene Thomas

We've had Done Rite come out to our property two times in the last month or so. The first job was to remove trees and grind out stumps (leaving holes for me to plant new trees), the second job was to do interior pruning to our honey locust, prune an overgrown willow shrub, and remove a dying lilac (see pics for 2nd job). Not only did they do excellent work, they cleaned up after themselves, and in the case of the lilac, you wouldn't know that anything was ever there! They gave great recommendations for the work that needed to be done and the price was right.

Jill R